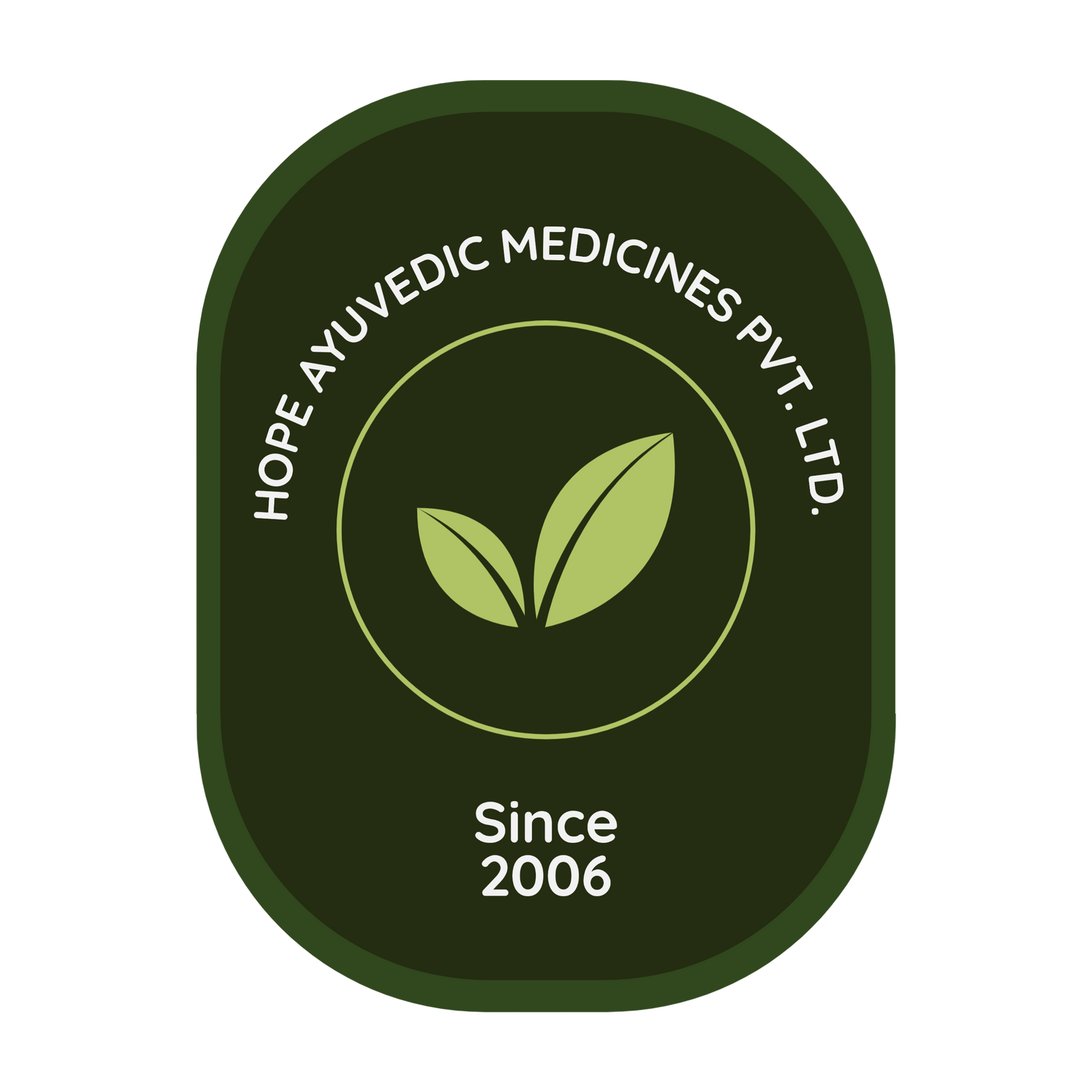 Why HOPE?
When every cell and organ of the body gets sufficient blood supply along with sufficient oxygen they function properly and it ultimately boosts body immunity. If there is proper blood circulation and immunity, generally person won't fall sick. By using this basic concept Hope Ayurvedic Medicines Pvt. Ltd. company introduced herbal medicine which has patent from Government of India.
Patented By Government of India
Hope Ayurvedic Medicines Pvt. Ltd.®️ Company introduced herbal medicine which has patent from Government of India.Company based on the sound principles of Ayurveda.Medicine is a blend of various herbs that work in synergy to provide relief to a wide variety of ailments.
Properties of Hope Medicine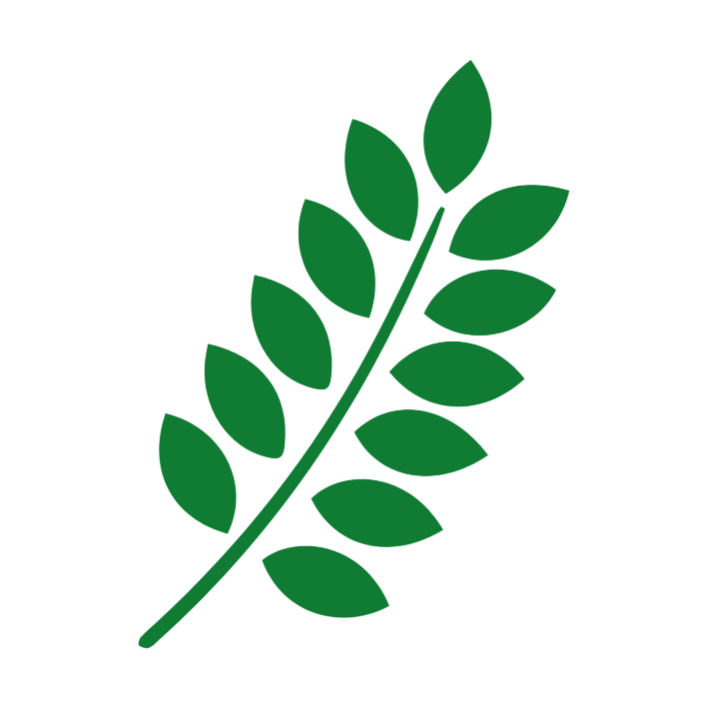 100% Natural,100% Organic and 100% Herbal.
Purely Made From Leaves Of Medicinal Plants.
Does Not Contain Any Type of Steroid or Metallic Dust.
Does Not Have Any Diet Restrictions.
Does Not Have Any Side Effects.
Safe to Take Along With Any Allopathy Medicine.
Does Not Have Any Drug Interaction.
A Better Taste, No Bitter Taste.
Easy To Take And Dose Is Also Less.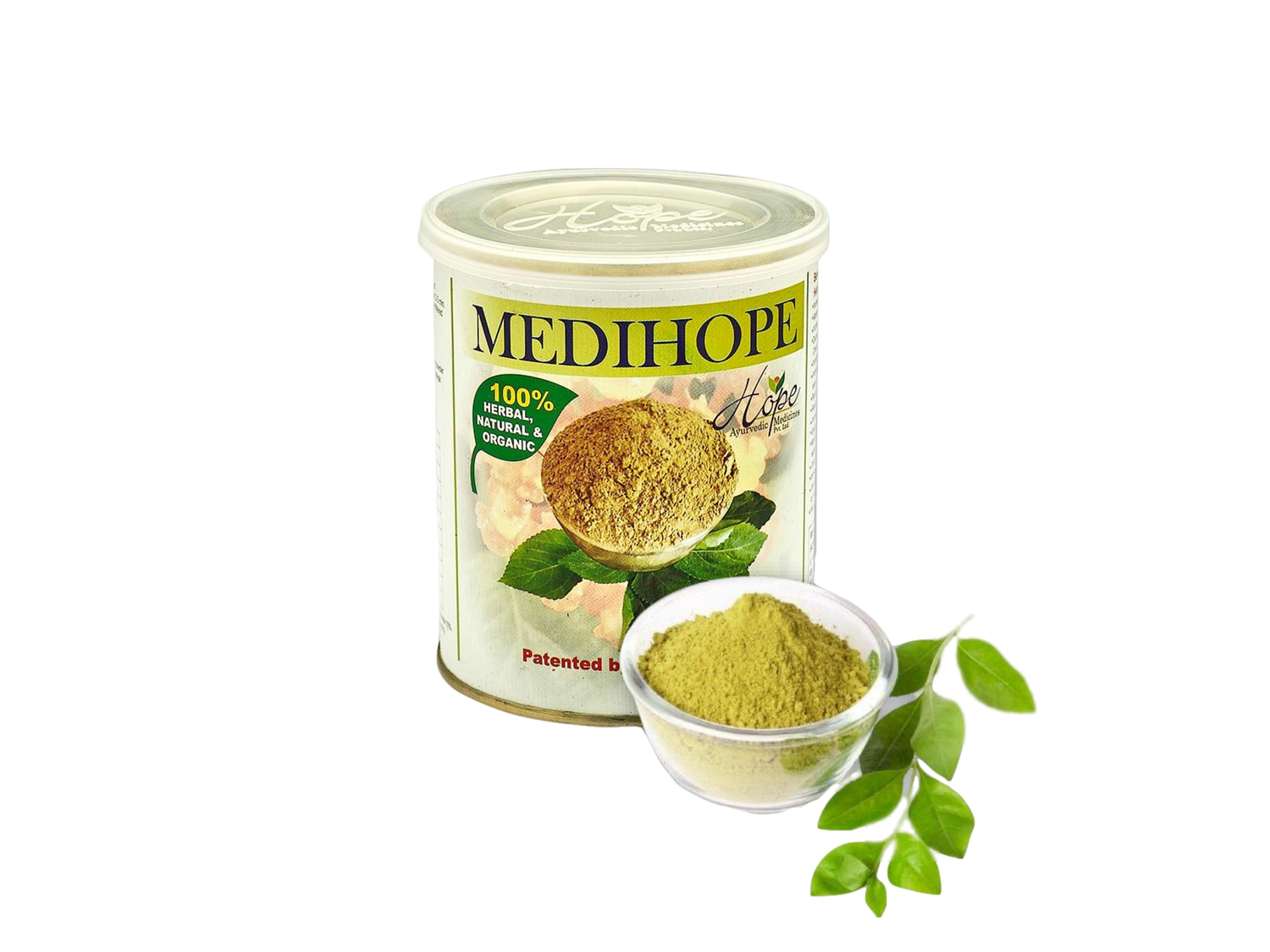 "Medihope™️"
Herbal To Boost Immunity And Relief From Symptoms Of Viral Infection | Diabetes And Its Complications | Depression | Migraine | Kidney, Brain And Blood Related Diseases | Increases Cd-4 Count | Decreases Side Effects Of Chemotherapy And Radiation
Buy Now
Our Belief
"Align and Become Intune with Nature to Allow the Body to Heal Itself."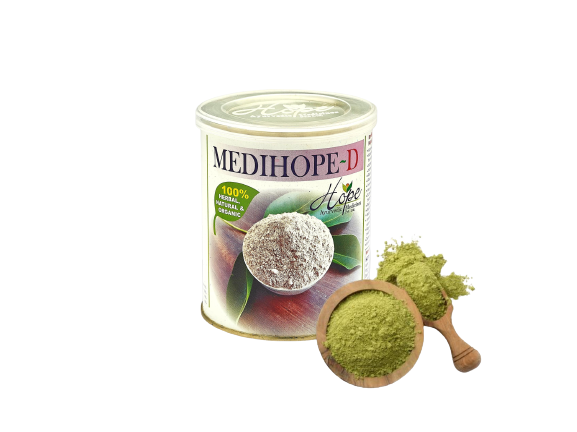 "Medihope-D™️"
Herbal To Relief From Symptoms Of Diabetes And Its Complications Like Neuropathy | Nephropathy | Retinopathy | Frozen Shoulder | Foot Wounds And Skin Complications
Buy Now
Basic FAQ's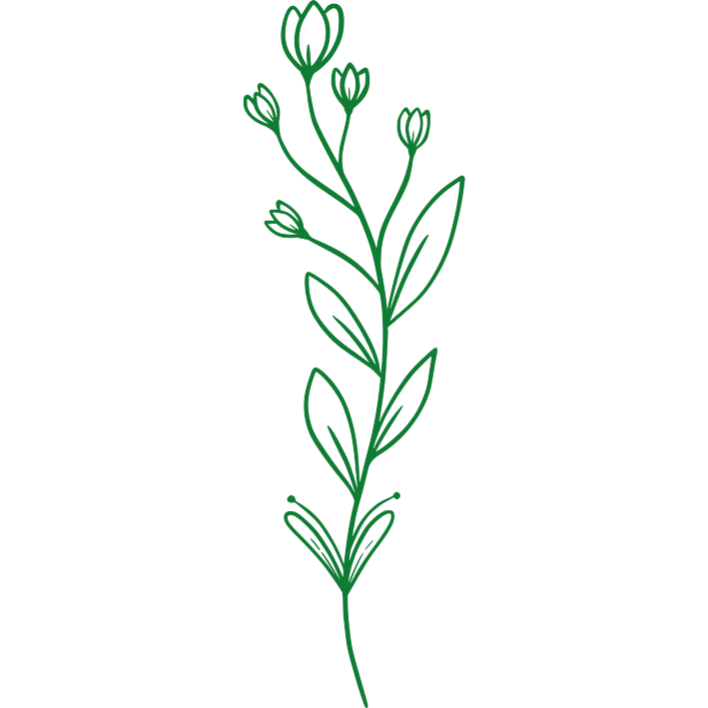 Who can take Medicine?

It is 100% Herbal, 100%Natural and 100%Organic Medicine.

Childerns and Elderly of any age can take this Hope Medicine safely without any adverse effects.
Free Consultation?

We provide Free Online and Walk-In Consultations.
What Medicine do?

HOPE medicine supplies sufficient blood and oxygen to every cell and part of the body which increases immunity and helps to protect from any type of disease.

Helps to boost and maintain Immunity to its optimum level.

HOPE medicine helps to keep all the blood parameters e.g. Hb%, WBC and Platelets in normal range.
Does It Cause Any Side Effect?

As the medicine is 100% Natural 100% Herbal and 100% Organic does not contain any type of Steroid, chemicals and Metallic Dust.

This medicine is made purely from the leaves of medicinal plants.

It does not have any drug interactionn with other medications.

Hence does not have any Side Effects.
Is it Herbal Medicine?

Yes! Medicineis Purely Herbal, Natural and Organic made from the leaves of Medicinal Plants.
Cash on Delivery

Cash on Delivery is Available for certain state, city, and villages in India. Kindly refer our COD Policy
There is no vaccine for Cancer, But there are vaccines for Viruses that are responsible for causing cancer like HPV & Hepatitis B

There is no vaccine for Cancer, But there are vaccines for Viruses that are responsible for causing cancer like HPV & Hepatitis B
We are Approved and Certified by